If your team members regularly carry documents or tools, or if they travel, it might be a good idea to invest in customisable bags the colours of your company. You could kill two birds with one stone by equipping your employees and increasing the exposure of your brand on a daily basis. SOL'S, expert in customisable textiles, presents its various customisable bags.
The customisable bag to carry all the necessary tools
If your employees are often on the move with private individuals or on building sites, for example, they will inevitably need bags to carry their tools, documents, etc. You should seize this opportunity: providing them with customised bags will allow you to display your colours at every use, thus benefiting your brand image and public awareness. The advantage of bags is that they feature a large printing area that allows you to display your logo and possibly other visuals or texts without any problem. To choose the right bag model to customise, consider first and foremost its intended use: customisable backpacks are versatile and suitable for the vast majority of situations, but it may be appropriate to invest in larger bags if a large quantity of tools is frequently carried.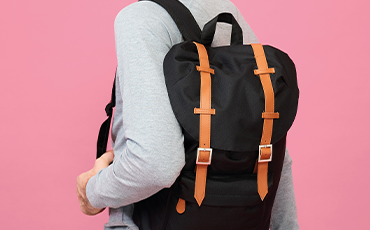 For your business meetings: customised briefcases
If you and your employees carry paper documents or laptops for example, there is no need to burden yourself with a backpack: a customised suitcase will do the job. This bag is more discrete and fit better into a "corporate" work outfit, especially for trade shows or meetings. Depending on your preferences, you will find on our website briefcases of various sizes, available in many colours to best meet your specifications.
For more casual bags, consider customised canvas bags
Customisable canvas bags (also called tote-bags) have become very popular, providing an eco-friendly and attractive alternative to plastic bags. They are inexpensive and particularly popular with the general public, making them perfect to equip your employees and even to give them to your loyal customers. Customised canvas bags give your company a dynamic, environmentally responsible image that will score points with a wide audience. Of course, many other models of customisable bags are available on our website: sports bags,travel bags or suitcases... you will inevitably find the customisable bag you need. If you have any questions, you can contact us now by phone at +33 (0)1 42 21 16 84 or by e-mail at sols@soloinvest.com.