Reflecting the personality, values and reliability of a company, professional wear plays an essential role in the marketing strategies of companies. As a vehicle for credibility and accessibility, it allows them to communicate their identity and offers them exposure to the public and to their customers. More than a working tool, it is an effective promotional lever that must be exploited. In compliance with the standards in force in your sphere of activity, it is possible to customise corporate outfits and use your employees' clothing to convey your brand image.
Professional outfit and company promotion
Brand image has a direct impact on the organisation and performance of the company. It creates value for the company and its products, encourages purchases, builds customer loyalty, creates strong internal commitment and makes it easier to recruit new talent. As a means of enhancing brand image, the work outfit is an effective tool for promoting a company's identity and values. More and more companies are considering image clothing as a strategic investment in their communication plan. Customised outfits allow them to both stand out from the competition and reinforce the employees' sense of belonging. Using your employees' clothing to convey your brand image contributes to the visibility and awareness of your company and demonstrates its professionalism to your various publics.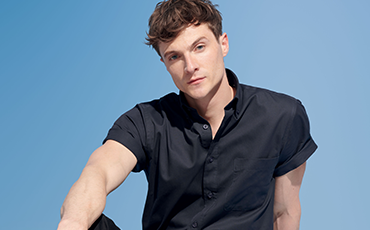 Your employees' clothing as a vehicle for your brand image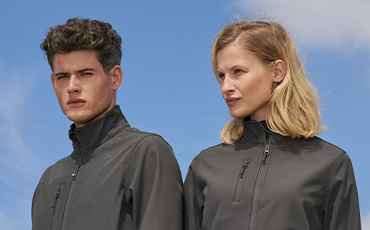 The wearing of a professional outfit has a strong managerial and marketing dimension. The advantage of image clothing is that it can be customised in order to transform it into a fully-fledged communication medium. Whether you wish to put your colours, your logo, your slogan or a powerful message on it professional image clothing contributes to your brand awareness and helps to promote your company's branding. Employees who feel at ease in their work clothes will always perform better if their outfit is attractive, refined and comfortable to wear. With this in mind, it is essential to offer your staff a quality outfit that ensures comfort and ease of movement, so that they wear your company's colours with pride and feel that they have a representative role. To do this, corporate garments must be perfectly cut, easy to care because of their daily use, and perfectly suited to the constraints of each sector of activity.
Why trust Sol's Europe for your corporate clothing?
SOL'S Europe, textile distributor for over 30 years and the European leader in customisable corporate clothing, offers you a wide choice of professional image clothing, varied in sizes, cuts and colours. Different outfits are available to create your company's signature silhouette, assert your brand image and differentiate you from your competitors. With SOL'S Europe you can benefit from its expertise and from the quality of its creations to create the image garment suited to your needs and expectations. We design, develop and market professional outfits so that they become an effective communication medium for your brand, with the aim of highlighting your image, identity and know-how.