Customised clothing is a communication tool that many companies and associations use to convey a specific message or simply to increase their brand exposure. However, these players do not always have the reflex to join forces with a customisable textile distributor like SOL'S Europe, despite the many advantages of such a partnership.
Rely on a blank clothing supplier to obtain
high-quality garments
Working with a blank clothing wholesaler means above all getting high-quality products that are specially designed for customisation. In order for your customised clothing to effectively contribute to your communication strategy, it must be of the highest quality: the medium you are going to customise (a customisable T-shirt,for example) must therefore be carefully chosen in order to produce a pleasant and hard-wearing garment.

Moreover, each garment and accessory that you will find on our website meets the requirements of the Standard 100 certification: which guarantees that the textile product in question does not contain any chemical agents that are dangerous for the wearer. Quality, environmentally responsible and healthy fabrics for end users are thB17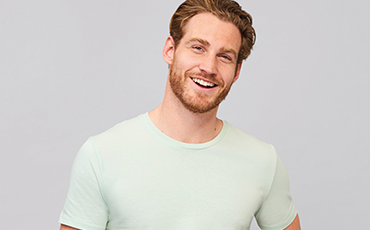 Partnership with a textile professional distributor: quality at attractive prices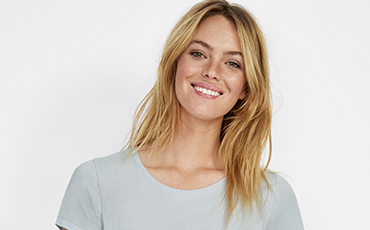 Another major advantage of working with a specialist in customisable clothing is that the final prices are much more attractive, especially for large order volumes. If your visual communication strategy involves the production of several hundred products, this could result in significant savings and a reduction in the total cost of your campaign.

This is a strong argument, as high volumes are common for this type of advertising campaign, especially if you want to distribute or sell your creations! For example, relying on a blank T-shirt wholesaler to create company branded T-shirts is clearly preferable: thus you combine the assurance of quality textiles with the savings due to bulk purchases.
If needed, you can benefit from the expertise
of a blank textile wholesaler
Last but not least, liaising with a blank textile professional distributor will allow you to benefit from its proven expertise in this field. It will be able to help you choose the garments to customise according to the purpose: for example, opting for acustomisable polo shirtor a sweatshirt depending on the intended use of the product.

But the knowledge of a blank textile wholesaler will also allow you to choose the most suitable model according to the decoration technique you wish to use on the product. Some materials are more suitable for screen printing, transfer printing or embroidery, for example. The quality of your print and therefore of your final garment will depend on this choice, which is why SOL'S allows you to narrow down its categories by selecting the desired decoration technique. And if you need help, do not hesitate to contact us: our teams are available by phone at +33 (0)1 42 21 16 84 to advise you on the choice of your customisable textiles.