Promotional clothing is a communication tool increasingly adopted by companies because of its efficiency/cost ratio, which is often better than that of other marketing channels. It constitutes a support not to be overlooked when you wish to promote your brand. It can be used in addition to other means of communication to reinforce the conveyed message and even to exploit cross-channel synergies. However, the effectiveness of your promotional clothing will be closely linked to the quality of the textile used: his is why calling on a professional clothing supplier is highly recommended.
Benefiting from a wide range of garments and finishes from an advertising textile supplier.
The effectiveness of promotional clothing lies largely in the number of options offered, so working with a promotional textile wholesaler will give you access to a wide range of garments. Among these, the customised T-shirt is a classic piece of clothing, which is suitable for almost everyone due to its versatile use and the many available sizes, cuts and finishes. Professionals also appreciate its wide printing area, on the front and back as well as on the sleeves, which makes it ideal for placing a large visual or text without compromising its legibility.
To be used preferably for your summer communication campaigns, the customisable cap is also one of the essentials of a successful textile merchandising strategy. It is appreciated for its simplicity, its practicality and above all the high visibility it offers to the visual it bears: placing a company logo on the front of the cap ensures it high exposure, since it is not hidden by any other garment and is well highlighted during televised speeches, for example. Of course, the choice of a customisable garment will depend on many factors and on your specifications: T-shirt, sweater, bag, polo shirt... do not hesitate to browse the catalogue of your advertising textile supplier to make the best choice.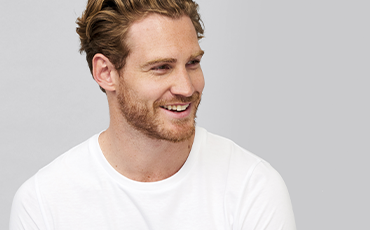 Why turn to a promotional textile wholesaler?
Working with a promotional textile wholesaler will allow you to benefit from real support throughout your project, from the selection of the garment to its particularities and finishes. There are different compositions of textiles that will influence both the comfort of the final product and the values conveyed by the garment: cotton, polyester, organic cotton etc. Other criteria should be taken into account, such as the fabric weight or the decoration technique that can be used on it, but your choice should also be made according to the use of the customised garment and the wearers' body shape. Discussing with an advertising textile supplier is therefore crucial in order to select the garment that best suits your specifications and to guarantee the success of your promotional campaign.
Relying on a certified textile wholesaler such as SOL'S EUROPE for your promotional clothing
SOL'S EUROPE is a quality clothing professional supplier who offers you over 30 years of expertise in the design of blank advertising textiles. As part of our ongoing quest for quality, we are OEKO TEX standard 100 certified by the French Institute of Textiles and Clothing IFTH (Institut Français du Textile et de l'Habillement): this certification guarantees that our products are free from substances that are harmful to the wearers' health. The quality of our products is combined with a large catalogue covering several dozen types of garments: whether you are a company, a sports club or even a designer, SOL'S is at your side to create durable and effective customised clothing. Should you have any questions, please do not hesitate to contact our team by e-mail or phone and we will get back to you as soon as possible.