Among the essential customised clothing and accessories in the world of sport, the cap is without doubt the most popular. Whether you want to place a team logo, a player's number or the name of a key event on it the customised cap offers the perfect printing area on its front to ensure maximum visibility. SOL'S Europe, promotional clothing wholesaler, shows the advantages and possible uses of customised caps.
Customised caps in sport, a powerful vehicle for visibility
One of the strengths of the customisable cap as a promotional item is the visibility it will give to the elements that will be present at its front, just above the visor. During dialogues and discussions, people's gaze is mainly focused on the face of the persons they are talking to and therefore also on their cap. The same goes for televised speeches, where the camera is pointed at the upper body and the customised cap is highly visible. The entire printable area at the front of a customisable cap is a great place to display a logo, a brand or the name of a sports team. This is a powerful visual communication tool and is regularly used by professionals. As soon as your customised caps are used, your message will be visible and conveyed, which represents a significant reach for a controlled production cost.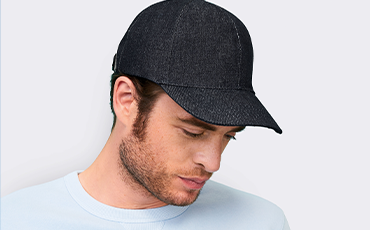 The customised cap as a merchandising item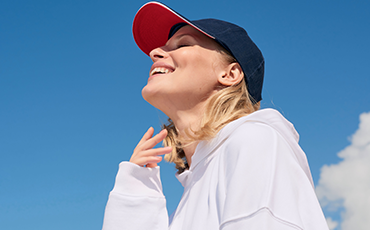 If the customisable cap can be considered as a communication medium, it is also an excellent merchandising item. If you create customised caps in the colours of a famous sports team, for example, you can sell them to fans. Thus you can reduce the costs of your communication campaign or, at best, make a profit out of it. Of course, the same goes for any customisable textiles for sports markets or any markets with a passionate audience.
How to successfully create a customised cap?
If you wish to leverage the power of customised caps for your sporting events or other communication campaigns, the success of your project will depend on the quality of the end product. A customised garment or accessory only achieves its communication goal if it is worn and appreciated by users! Here are some tips on how to get the most out of your customised cap:
Choose a top-quality blank cap model that is comfortable to wear and suited to the desired decoration technique
Anticipate the visual or message you wish to print on your customisable cap in order to choose the colours of the model accordingly
If you need help, do not hesitate to contact an expert in customisable textiles to receive support throughout your project. The SOL'S teams will be delighted to answer your questions!