Are you looking for a communication medium that can not only promote your brand image but also strengthen the cohesion between your employees? The customised sports T-shirt is the ideal solution to meet your needs. Whatever the events your teams are going to take part in, opting for a promotional T-shirt is a wise choice to gain exposure by promoting your company. SOL'S Europe, the European leader in customisable clothing, offers you a wide selection of customisable clothing for successful communication during your professional events.
Using promotional clothing in sporting events
Opting for a customised sports T-shirt enables you to make yourself known and to develop your professional network during sporting events such as races, marathons or trails. Companies may participate in team sporting events, during team building or interprofessional meetings, which are excellent opportunities to boost your brand awareness and display your brand values.
Sponsorship is another historical use of customised textiles at sporting events. As a form of repayment for financial support (but not only), placing your logo on an athlete's or team's kit offers you a clear gain in terms of exposure to the audience of the event. From a simple logo to an advertising T-shirt entirely dedicated to your brand, sponsorship can greatly contribute to your consumer brand image.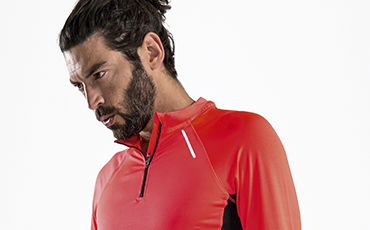 Customised clothing types for every event!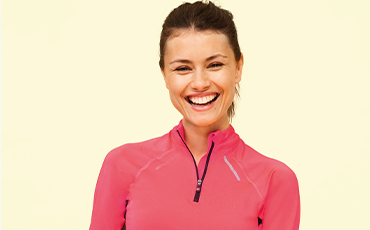 In general, whether it is a large-scale operation or a small corporate event, the advertising T-shirt is perfect for promoting your brand to its participants. But it is not the only garment that can fulfil this function: a promotional sweatshirt is a versatile communication medium that is particularly well suited to outdoor events, especially when temperatures permit. Finally, we can also advise you to use a customised jacket depending on the type of event you are planning, especially outdoor events where the climate may expose your teams to wind or rain.
Why take advantage of customised clothing
for internal communication?
As we explained earlier, using a garment in your company's colours such as a customised sports T-shirt conveys a consistent and professional image to a target audience. But this type of garment is also effective internally to bond your teams by reinforcing their sense of belonging to your company.
Moreover, it places each wearer on a certain "equal footing" during this activity and encourages dialogue by abolishing some of the barriers that might normally be encountered. For an even more powerful effect, you can even give these promotional T-shirts to your teams, a gift that will make the experience more memorable while increasing their affection for your company. You can find a wide range of high-quality customised clothing on our website. Our experts are at your disposal should you have any questions: please do not hesitate to contact us.