The creation of company branded customised garments should not only be considered as an external communication tool. Actually, you can also distribute them internally to your employees or partners! SOL'S Europe, specialist in customisable textiles, shows you more about the internal communication potential of these products and particularly of a customised corporate T-shirt, which is inexpensive and suitable for all types of public.
Creating customised T-shirts to distribute
to your employees
Putting your visuals or brand on a customisable T-shirt to give to your employees can benefit your company in a number of ways. First and foremost, it is a great way to give a little present to all your staff members to thank them for their presence and involvement on a daily basis. For example, you can give it at the end of a particularly important project or for end-of-year celebrations.
But more than just a simple gift, this customised corporate T-shirt can become a means of cohesion and encourage the development of your corporate culture. You can put a particular message on it. Moreover, offering the same garment to all your employees will create an undeniable equity. If it is worn regularly, it will increase the sense of belonging to a close-knit group and therefore all the positive feelings that come with it: the desire to move forward together towards a common goal, for example.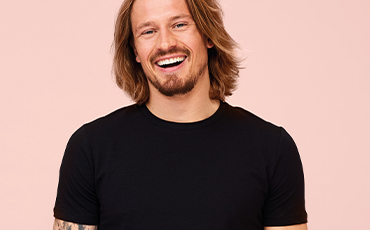 The customised corporate T-shirt: a gift also
for your partners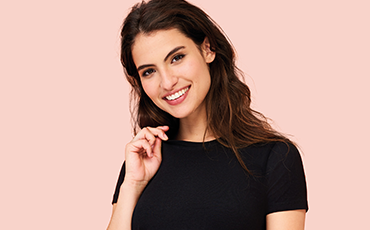 You can also consider creating a customised corporate T-shirt to distribute to your employees and regular partners. In this case, more than making them identify with your brand, you will aim to thank them for their participation in your projects. The advantage is that these garments will potentially be worn outside your company or even in public, thus boosting your brand awareness. On the other hand, in this case the customisable T-shirt is not suitable for all: if you wish to give a company branded garment to a group of sales representatives, opt instead for a customisable polo shirt or shirt, for example.
Useful tips to create an inexpensive customisable T-shirt
If you are interested in such a project but are afraid of the total cost of the operation, rest assured: it is possible to create inexpensive but quality customised T-shirts. One of the keys to achieving this goal is to work with a supplier specialising in customisable textiles, who will often be able to offer you advantageous batch prices. With SOL'S Europe, you can also be totally sure of the quality of your products: all our garments are designed to offer maximum comfort in use. Furthermore, we are OEKO-TEX Standard 100 certified, which means that our garments do not contain any toxic substances. You can create customised corporate T-shirts at a low cost, without worrying about the quality of the products you buy. If you wish to know more about our customised clothing, please contact us, our experts will be happy to discuss your project with you.