Whether it is to equip your employees or to promote a new product or service, the creation of customisable clothing is a powerful communication channel for your company. Creating company branded clothing and accessories allows you to obtain practical and functional customised items that will constantly benefit your brand awareness. SOL'S Europe, blank textile supplier, enables you to exploit this timeless and effective communication medium through its wide range of customisable clothing.
Discover SOL'S Europe, wholesaler of promotional
clothing for companies
With more than 30 years of experience as a promotional clothing supplier, SOL'S Europe is committed to offering high quality promotional textiles to companies wishing to create customised garments. On our website you will find all the flagship advertising garments such as customisable T-shirts, shirts and sweatshirts, as well as a variety of textile accessories: towelling products, bags, ties and neck warmers. You can thus select the advertising item that best meets your specifications.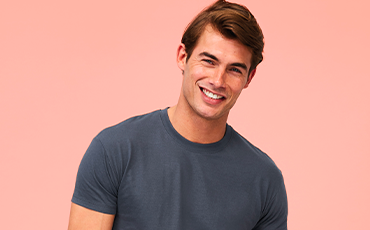 The advantages of a partnership with a blank
textile professional supplier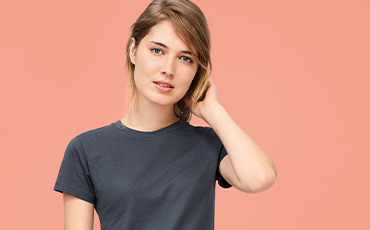 By turning to SOL'S Europe's experts to purchase your blank textiles, you benefit from a number of quality guarantees regarding the products delivered. Much more than a simple promotional textile wholesaler, SOL'S adopts a strict CSR policy: all our products are OEKO-TEX Standard 100 certified, which ensures that the final product does not contain any agents that are harmful to the health of end users.

Partnering with a specialised supplier of promotional clothing is therefore doubly wise: you benefit from certified, high-quality blank clothing at the best price, and these certifications bring values that will contribute to your company's image. Actually, an effective promotional garment must above all be a good garment, which is durable and pleasant to wear, nothing more.
Working with an organic textile distributor for environmentally responsible corporate clothing
With its new collection,, SOL'S Europe is even more committed to respecting the ecosystem by offering a range of organic promotional clothing. You can therefore reduce the environmental footprint of corporate clothing by t shirts customising organic cotton T-shirts, for example. Whether these garments are intended for your employees or for the general public, the use of a blank organic model becomes an additional value that will benefit your image: environmentally responsible and doubly effective campaign. To find out more about the various products and services of your organic textile distributor, please contact us by phone or e-mail and we will get back to you as soon as possible.